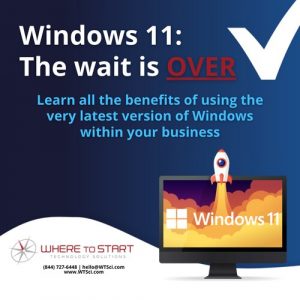 Windows 11: The wait is over
It's been 6-years since Windows 10 was publicly released, and now Windows 11 has been unleashed. With Windows 11, you will have all the benefits of using the latest Windows version within your business for the next several years.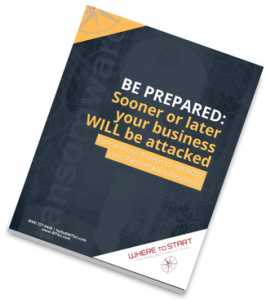 Be prepared:
Sooner or later, your business WILL be attacked.
Yes, Ransomware will be the most terrifying data security threat your business will ever face.
We have put together a guide with Questions, answers, and 5-straight forward steps to improve your Ransomware Resiliency.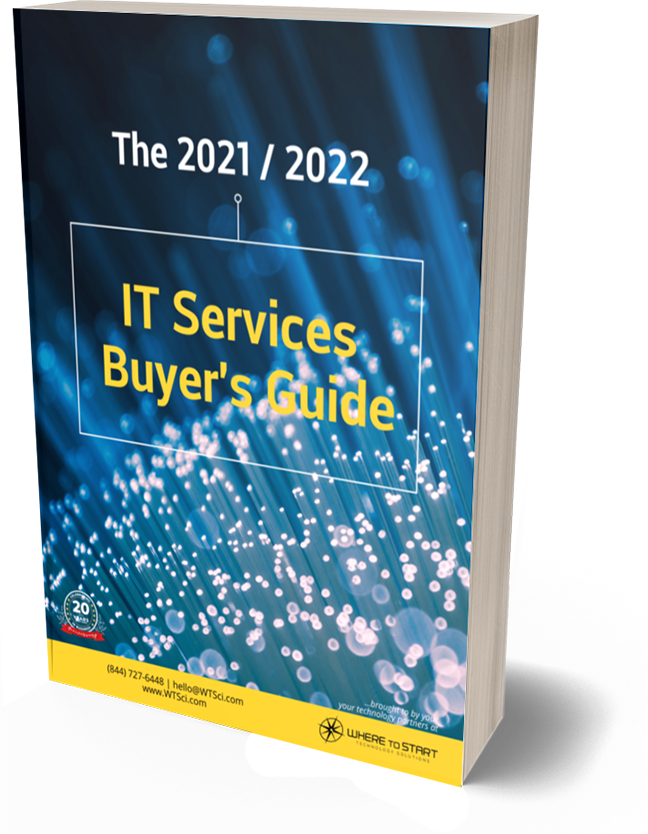 IT Service's Buyer's Guide
Last year, everything changed for everyone the world over.
Much of our contact with friends, family, and colleagues have become virtual. Masks became commonplace, and we developed a sense of isolation that we didn't imagine possible months before.
As toilet paper and hand sanitizer became the most desired products, it was like gold dust for a while, but let's not get into that now.
Not only did our personal lives change, but businesses had to adapt to an entirely new way of working as well. And fast, so fast many companies created "Technical Debt" that is only now getting taken care of; This is where our guide comes in. It walks you through the process and the appropriate questions to ask when looking for help and getting you positioned for the next normal.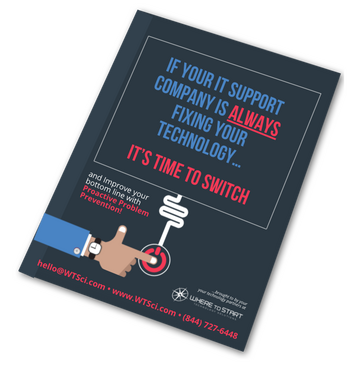 Is your IT support company ALWAYS fixing your technology… is it time to switch to something better?
Improve your companies' bottom line with Proactive IT Services combined with Problem Prevention
Simply fixing technology when it breaks is so 2000's. Instead, most businesses favor an IT partner who proactively prevents issues from happening and understands if they happen how they negatively impact your bottom line.
If you don't have this with your current IT provider, you really need to read our guide, where we explore the countless benefits for your business of a more proactive approach to your technology.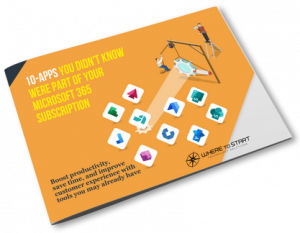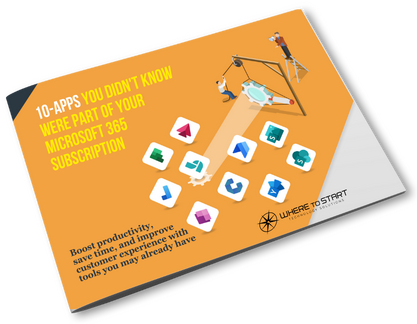 10-apps you didn't know were part of your Microsoft 365 Subscription
Microsoft 365 is a treasure chest and is full of nuggets waiting to be discovered.
Most people obtain Microsoft 365 to access Word, Excel, PowerPoint, and occasionally Teams. Is this what you have done?  If so, you would be losing out on a tremendous additional value of your subscription.
As many soon discover, there are many additional apps included.  And, if you find the right one, you will save time, increase productivity for your team, improve motivation, and generate a smoother workflow for everyone in your business.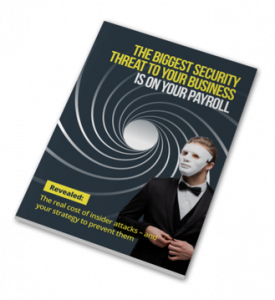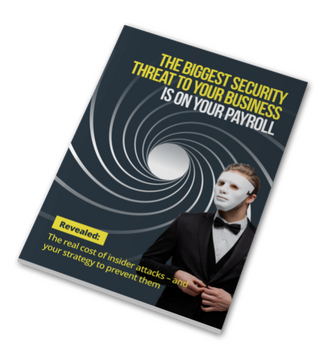 The single most significant security threat to your business is from someone who is on your payroll right now.
Unfortunately, the chance of your business's data being breached via an insider is high and climbing.
While most inside attacks are accidental, a well-meaning employee potentially clicks on a bad link by mistake, and everyone in the company has a bad day.
In our guide, we reveal: What is the actual cost of an insider attack is – and what to add items to your strategy to prevent an insider attack in the first place.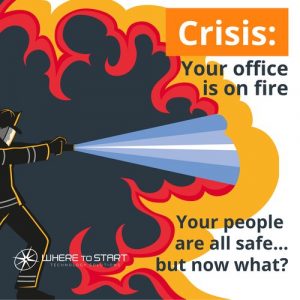 It's a Crisis: Your office is on fire
There's a fire in your office. No one was hurt, everyone is safe, but the damage to your workplace and livelihood is unbelievable.
The flames. The heat. The smoke. The chemicals that have been released and now cover everything. And, of course, the enormous amounts of water used to put out the fire.
Here's the question you must ask yourself – if there had been a fire in your office last night, what would you wish you'd got round to doing yesterday?
Is your data as protected and backed up as it could be?  Are you triple sure of that?   Read our brand-new guide. It'll show you the things you need to make a priority to keep you protected from any disaster.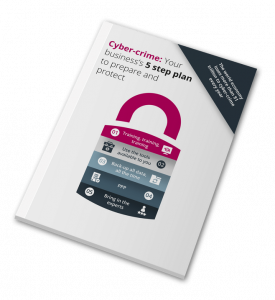 Cyber-crime: Your business's 5 step plan to prepare and protect itself
Cyber-crime: Your business's 5 step plan to prepare and protect itself
Two years ago, yes, before the pandemic, two-thirds of all organizations reported some cyber-crime-related incident within their business.
Cyber-Resiliency is no longer an option: Your business, your staff, and your clients need you to be prepared and be protected against the threat of cyber-crime resulting from activities within your business.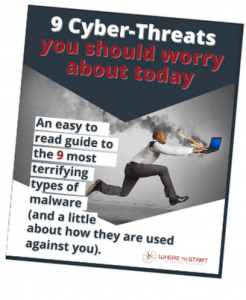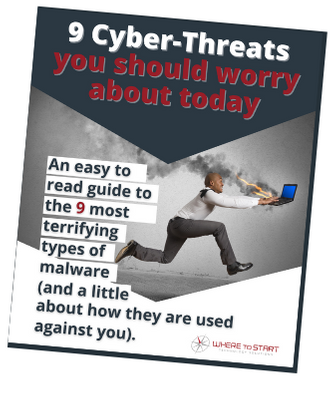 An Easy-to-read Guide to Terrifying Types of Malware
Since every business is being targeted by malware around the clock, there is now an estimated one billion unique pieces of malware out there today. Additionally, AV-TEST.org states that over 350,000 new malware variants or potentially unwanted applications (PUA) are discovered daily.
What is malware? Simply put, it's malicious software that's designed to do damage to your business systems, steal your data and learn as much about you and whom you associate with as possible. And in many cases, it can be present on your system for months without being detected.
Use our guide to learn about the nine of the most common types of malware. It's written so anyone can understand it, and everyone will get something out of it. So please share this information with your friends, family, staff and use it as a learning tool.