10-apps you didn't know were part of your Microsoft 365 Subscription
Microsoft 365 is a treasure chest and is full of nuggets waiting to be discovered.
Most people obtain Microsoft 365 to access Word, Excel, PowerPoint, and occasionally Teams.  Is this why you have done so, if so, you would be losing out on a great value if this is the case.
Many soon discover there are many additional apps included.
And, if you find the right one, you will save time, increase productivity for your team, improve motivation, and generate a smoother workflow for everyone in your business.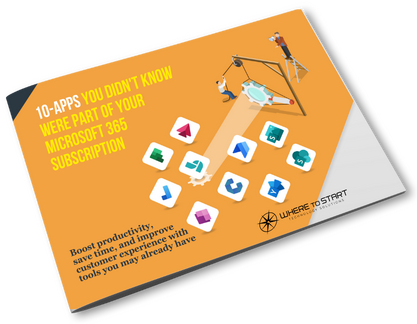 Get our new guide. And we'll tell you about 10 useful Microsoft 365 apps you may not even know you already had access to.