The single most significant security threat to your business is from someone on your payroll right now.
Unfortunately, the chance of your business's data being breached via an insider attack is high and climbing.
We reveal: What is the actual cost of an insider attack is – and what to add to your strategy to prevent an insider attack in the first place.
While most inside attacks are accidental, a well-meaning employee clicks on a bad link by mistake, and everyone has a bad day. We all understand this happens, and we work on ensuring it does not happen again.
But there are many attacks caused by malicious attackers deliberately looking to inflict damage, make money, or cause general mayhem within your business.
The good news, both types of attacks can be prevented, and the damage minimized by focusing on five critical areas within your I.T. strategy.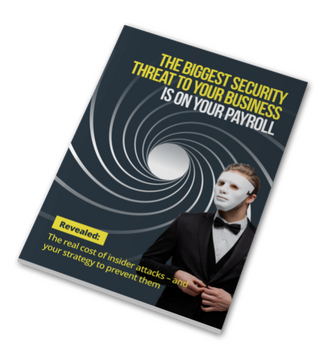 Please read our new guide to assess your business's preparedness and what you need to add if it is not already addressed to ward off these threats.